Shop Collection


Shop Collection
Celebrate Family


Shop Collection
Add Your Loved Ones Handwriting


Shop Collection
30% of your purchase supports WomenGive scholarship program



GET NOW
Small colorado based team dedicated to creating meaningful and inspiring jewelry to empower and brighten your journey.
Best Sellers
Colorado Collection
Best Sellers
Personalized Collection
Best Sellers
Bridal Collection
Meaningful and Personalized Jewelry
Handcrafted in Colorado
Kavalis was founded with the vision of celebrating life's journey by creating meaningful jewelry that will Inspire and Empower you every time you wear it.
Whether you are remembering the past, celebrating the present, or envisioning the future, we would be honored to be part of your journey.
See The Following Video To Learn More
A guided tour of the studio where we create these beautiful pendants.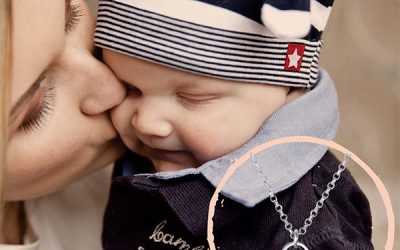 Mother's Day Mementos Meaningful and Timeless Designs Mother's Day – the day we focus on the myriad of things our moms have done for us.  May is for mothers and we call to mind every "boo-boo" kissed, every tearful moment soothed with kind words, every...
"I cant even explain the overwhelming emotion when I opened this box today. Handwriting! Handwriting of my precious daughters. Handwriting of my 81 years old father and the handwriting of my mother who left this earth 25 years ago! handwriting has ALWAYS been so special to me. Checkout www.kavalis.com for a beautiful personalized piece of jewelry. I will wear it every day as I hold them all close to my heart!"
– Jennifer
"Love my Kavalis pieces! I have a couple pieces with my Mother's signature on them…it truly feels like she's always with me. If you are looking for the gift that keeps on giving, a custom Kavalis piece is it. You not only get/give an amazing piece of jewelry, you give a smile that warms the heart every time it is worn."
–Kristina
"I am overwhelmed at the ease and variety of Kavalis' custom jewelry! It is the greatest way to capture memories of days past. With the easy to use design tool, YOU become a designer of your special moments that are captured in fine quality jewelry. Whether you are looking for classical, contemporary or traditional customized jewelry, www.kavalis.com is your place to go to tell your story and share wonderful memories!!"
-Barbara
Giving Thanks and Giving Back
Thank you for supporting Kavalis. Every piece is handmade in our studio in the beautiful Colorado. Your jewelry card is made of beetle kill pine reclaimed from the Colorado Rocky Mountains and comes with a stand to hold and display your piece.
We are grateful to live in this beautiful state and want to do our part to help restore Colorado's forest damaged by fire. With EVERY order we donate one seedling to the Colorado State Forest Service to replace areas affected by the new fires.